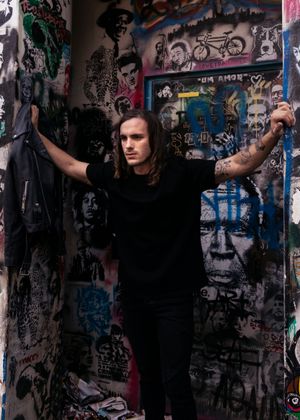 "

"Ek kan net bid vir nou! Ek kan net bid vir jou! (I can only pray for now! I can only pray for you!)". These wise words never leave your head…"It is about prayer in desperate times. If we can all just pray together and live together, we can change the world," he says about this song." - Zaan Sonnekus
biography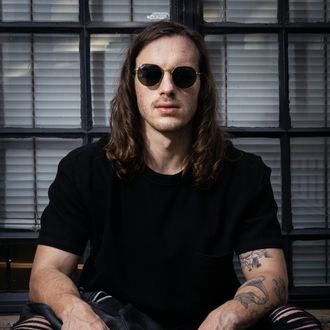 BIOGRAPHY
Zaan Sonnekus (a.k.a. Cézaan Sonnekus) is a South African musician, songwriter and singer from Bloemfontein in the Free State, who currently lives in Pretoria. He received his first guitar for his tenth birthday and has been obsessed with music and determined to make a career of it ever since.  Zaan comes from a very artistic family and his parents have always encouraged him to do what he loves. According to him, it was also his mother's talent as a writer and artist that inspired him to become a songwriter.
T
he EP, No More Empty Words (2018), as well as several other songs – like Soos Hel, Audacious and Walking Away (2019), followed shortly thereafter. 
Although he has technically been working in the music industry for the past five years, the Pretorian considers the release of his latest single and music video, Ek Kan Net Bid (which is dedicated to his mother who passed away from Covid-19), as his official introduction into the Afrikaans music industry. He also plans on releasing his debut album later in 2021.   
The artist believes in staying true to himself and his honest, captivating music and unique sound has made him a popular choice among younger audiences at festivals and he has already had the privilege of being the opening act for several big names, including Francois van Coke, Spoegwolf and Jack Parow. 
He is inspired by meaningful music and bands and artists like Green Day, Muse, John Mayer, Kaleo, Yungblud and Kings of Leon all had an influence on his own style.
He would also love to work with the likes of Jan Blohm, Karen Zoid, Die Heuwels Fantasties, Tasché and Spoegwolf someday. 
Describing his work as "alternative rock with a soulful backbone", he also admits that writing songs is his way of dealing with anger and pain. Therefore, every project that this introvert works on is very meaningful and personal to him. 
When he is not on stage, he is involved in various other businesses including two recording studios (Son Studio), a sound company (Son Sound), a glass manufacturer and a printing company.  
Zaan's main objective has always been to share his stories and experiences in a powerful and honest way and to touch the hearts of millions of people from around the world with his music, despite the difficult times he has had to face in life.